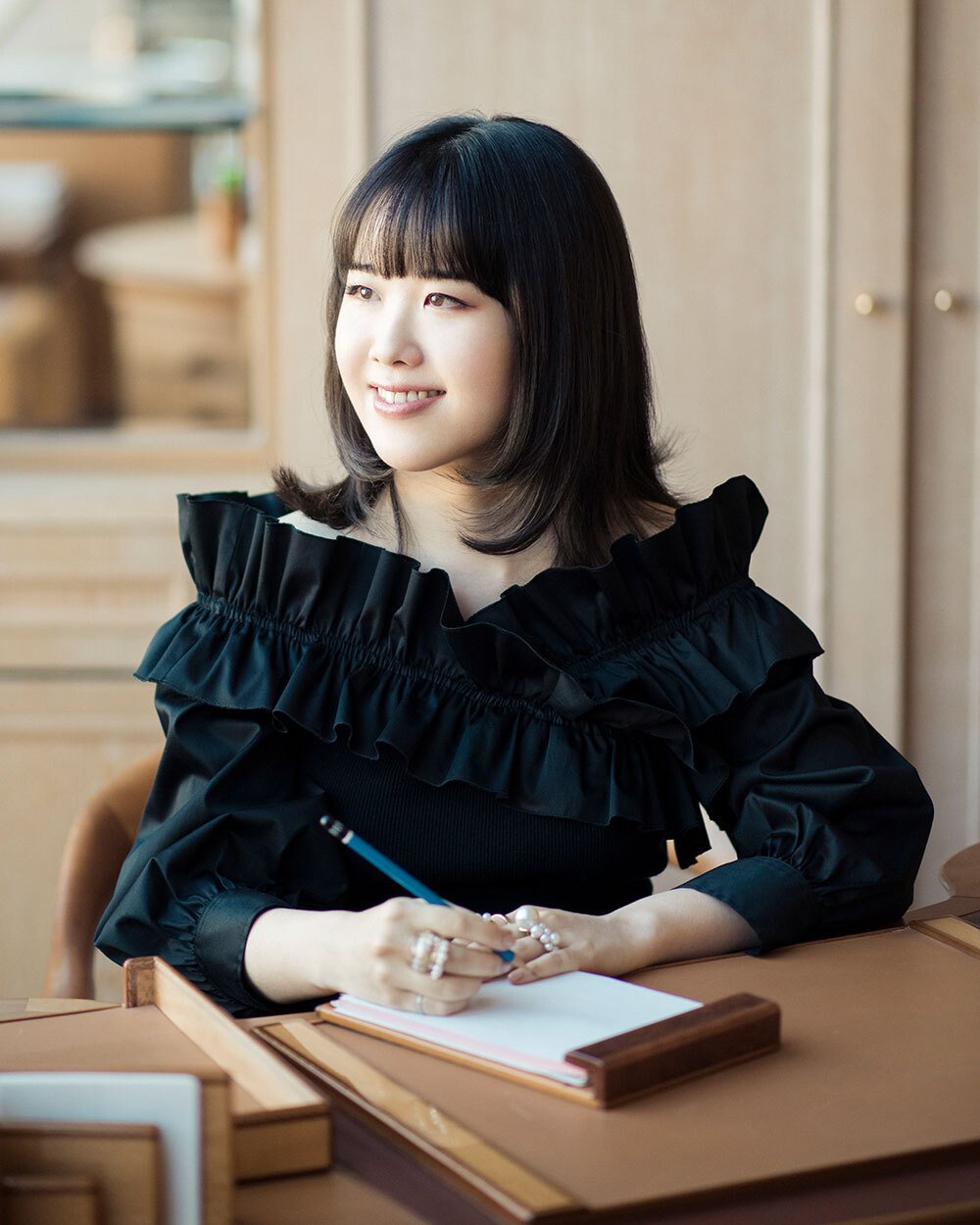 DESIGNER HANAKO MAEDA
Hanako Maeda is the Founder and Creative Director of ADEAM- a brand with an 'East meets West' aesthetic that fuses inspiration from Maeda's upbringing spent between Tokyo and New York City.
Launching ADEAM in 2012, Maeda debuted her first collection at New York Fashion Week for Fall 2013. The brand's name originated from her family name, Maeda, spelled backward. The brand focuses on craftsmanship, functionality, and convertibility, which became the core tenets. Maeda has always been committed to infusing traditional Japanese techniques with modern silhouettes, resulting in a unique and recognizable style. Subsequent key partnerships for ADEAM included renowned tennis superstar Naomi Osaka and nineties supermodel Carolyn Murphy, focusing on appreciation of Japanese culture and powerful, timeless silhouettes.
In 2021, Maeda unveiled her first gender-neutral collection, ADEAM ICHI, the Japanese word for one. Drawing inspiration from the streets of Tokyo, this boundary-less collection is a testament to Maeda's vision and her ability to create clothing that empowers and inspires.
Today, ADEAM has two freestanding stores in Tokyo, including the flagship in Tokyo Midtown in Roppongi, and stockists worldwide. ADEAM continues to grow and evolve with each new collection, constantly inspiring and empowering individuals with its unique blend of traditional techniques and modern sensibilities.
Visit Our Stores
East Meets West
Maeda has a deep appreciation for both her Japanese heritage and her upbringing in New York City. ADEAM's "East meets West" aesthetic reflects this unique cultural background and seamlessly blends elements of traditional Japanese techniques and materials with modern Western silhouettes.
Shop OUR Best Sellers